Register for a Code Studio workshop
Taught by Code.org facilitators who are experienced computer science educators, our workshops will prepare you to teach the Code.org curriculum.
Date:
05/11/2017, 9:00am-3:00pm

Location:
Western Reserve Public Media
1750 Campus Center Drive; Kent, OH 44240
Western Reserve Public Media will provide a working lunch.
Your Information
Already have a Code.org account?
Sign in first to pre-fill some information.
Fields marked with a * are required. Your email address will be shared with the workshop organizer and facilitators.
Facilitators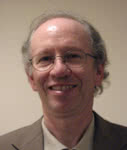 Dr. Gary Greenberg
Dr. Greenberg is the director of educational technology for Public Media Connect, public television in Dayton and Cincinnati, Ohio. He directs the educational technology agency work of CET, public television in Cincinnati, which provides professional development around technology integration in the classroom to preK-12 teachers and administrators in a five-county region of southwest Ohio. He has served as co-chair of the Technology and Application Resource Group for the National University Technology Network (NUTN). Gary holds a Ph.D. in educational policy and leadership from The Ohio State University.
Gary's interest and background in computer science grew out of 15 years of volunteering for a drop-in after school program in a public housing development in Middletown, Ohio, where he used Scratch and other tools to help students develop interest in computers and a level of understanding about how they work.