Facilitators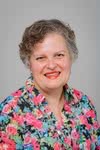 Cristy Charters
Cristy is a National Board Certified Teacher of Computer Science, with over 14 years of experience teaching computer science at the high school level and over 3 years of experience teaching at Florida International University (FIU). Cristy graduated with a computer science degree from FIU and worked as a computer programmer/analyst for Florida Power and Light Company for 15 years. Cristy has a 19 year old son who is studying Mechanical and Aerospace Engineering at the University of Florida. Cristy likes to travel, garden and enjoy time with friends. It is her goal to help promote computer science to the elementary school age children of Miami, Florida, until it becomes part of their core curriculum!
What teachers say about Cristy's workshops
"Haven't been this excited about something in a long time!" - Jennifer P. from Palmetto Bay, FL
"I am an English teacher with limited tech savvy, but after this workshop I am eager to teach my students about coding." - Lucy S. from Miami, FL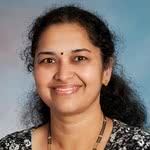 Vijayshree Sundar
Vijayshree Sundar, or VJ as she is called by her peer teachers and colleagues, had been teaching Computer Science, Mathematics, and Science for middle and high school grades in Broward County. VJ has been a pilot CSP teacher in Broward County and has been a facilitator for Code. org for the last two years. VJ has always promoted Computer Science in all her classes using logic and critical thinking puzzles as brain break activities. Her enthusiasm and love for children has been her inspiration and motivation to keep going. VJ also volunteers her time at the local place of worship teaching yoga and managing Sunday school activities.